Let us present high-quality innovations for menstrual products to schools, businesses and workplaces.
➤ Sedan 2018 har RedLocker som första aktör på nordisk marknad, lett en revolutionerande förändring - fria mensskydd.
➤ Våra produkter innehar marknadens främsta, tekniska funktionalitet. Såsom inbyggd reglerbar låstid som motverkar svinn och sömlös påfyllning när automaten själv signalerar att den behöver fyllas på.
➤ Omtyckt och använd på över 4000 olika platser i hela Europa.
Klicka på knappen för att få mer information och förslag på lösning!
Get started
Free menstrual products should be an obvious asset in all public toilets.
71% have at some point had to use toilet paper instead of a menstrual product due to lack of access and 61% have at some point bled through because of using the same menstrual product for too long. That's why RedLocker was invented, Europe's first dispenser for free menstrual products, as obvious as a soap or paper dispenser. Our dispensers for tampons and pads can regulate waste and offer a seamless refill as well as many more smart functions.
(Source: Kantar Sifo 2021)
We are RedLocker
Five years ago we founded RedLocker as a fictional school project at Nacka Gymnasium. We were 19 years old when we developed the solution for free menstrual products that we ourselves wished existed when we went to school or worked extra. We had long wondered why schools and workplaces did not offer menstrual products but quickly understood that the answer lay in the lack of a good distribution solution.
Tired of the taboo and obstacles related to menstruation, a strong stubbornness was awakened wanting to create change.

Today, our red dispensers can be found in more than 3,000 locations across Europe. Our products prevent an everyday problem that affects half of the world's population — that people should not have to create their own pads out of toilet paper, have to stop to look for the nearest shops or even have to go home because of their period. Offering menstrual products is a right and not an added value. It is a milestone for an equal and equitable world.
We are generation Z and we now demand this obvious change, for our future society. Together with thousands of companies, school activities, municipalities, authorities and other types of activities, we work to create the conditions for everyone to have the right to work on equal terms.
More about us
Thousands of businesses have already taken action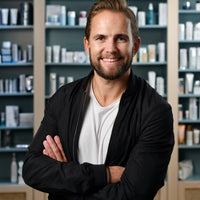 "We tend to overestimate technological development and underestimate behavioral change. I think the development of gender equality will be the biggest impact of our time in the long term. At the same time, it's embarrassing that we didn't take this step earlier, RedLocker should be a given in all workplaces!"
- Are you hanging on?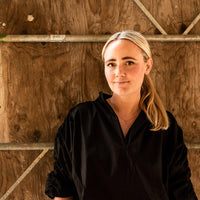 "Dryft ♡ RedLocker
We are so incredibly satisfied with the products, customer service & commitment. We are proud to join hands with RedLocker in this important change work. As a craft company, we have many employees who are working with clients every day. Together with RedLocker, we developed a solution that we could have in our work cars. A solution that shows their great commitment and focus on solutions."
Linn Byström
-
Chief People & Culture Officer, Dryft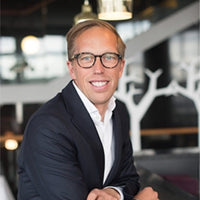 "As a company where health and well-being always comes first, this is completely in line with our values and an obvious decision for a better work environment"
Joakim Klingsell
-
CEO, Rituals Nordics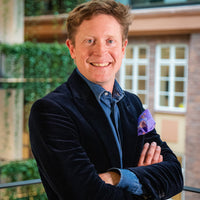 "With us at Ants Tech Recruiters we strive to create an inclusive environment where everyone feels welcome and respected. Offering menstrual products is a matter of course for us, and through our collaboration with RedLocker we have been able to provide this in a practical and flexible way. Our RedLocker locker is very much appreciated by our colleagues and contacts with RedLocker have been both personal and professional."
Elvira Gidlund
-
Office & Administration Manager, Ants Tech Recruiters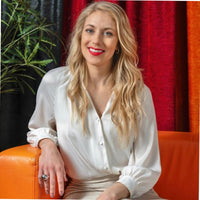 "Absolutely fantastic! We have ordered menstrual product dispensers from RedLocker for all our offices and it has been appreciated by everyone. It feels just right and we have received incredibly good service and feedback from them. Can really recommend!"
Josefine Gunnarsson
-
CEO, KONTORET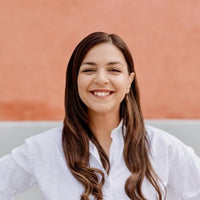 "It was time to start this important work. This is another way for us to work on our issues around diversity and inclusion at Nordic Entertainment Group (Viaplay Group) and not only in Sweden, but all our offices in the Nordic region and the UK. We are so happy about this collaboration and hope that we will continue to broaden it as well."
Fatime Nedzipovska
-
Diversity and Inclusion Partner, Viaplay Group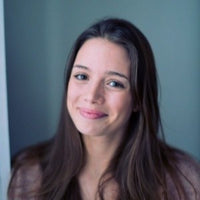 "Our RedLocker is so nice, and it feels so good to be in a workplace that offers this. I think everyone should!"
Viktoria Serreau
-
Sustainability Manager, ICANIWILL
Unga Ledare 2023!
UNGA LEDARE 2023 - Våra grundare Clara Lidman och Liza Eriksson är utsedda till Unga Ledare 2023 av tidningen Chef & Raoul Wallenberg Academy.
"De är inte framtidens ledare. De är här och nu. 16 unga ledare under 35 år har handplockats till listan. De är drivna, värderingsstyrda och verkar för ett bättre samhälle. De gör skillnad på riktigt."
Läs mer här